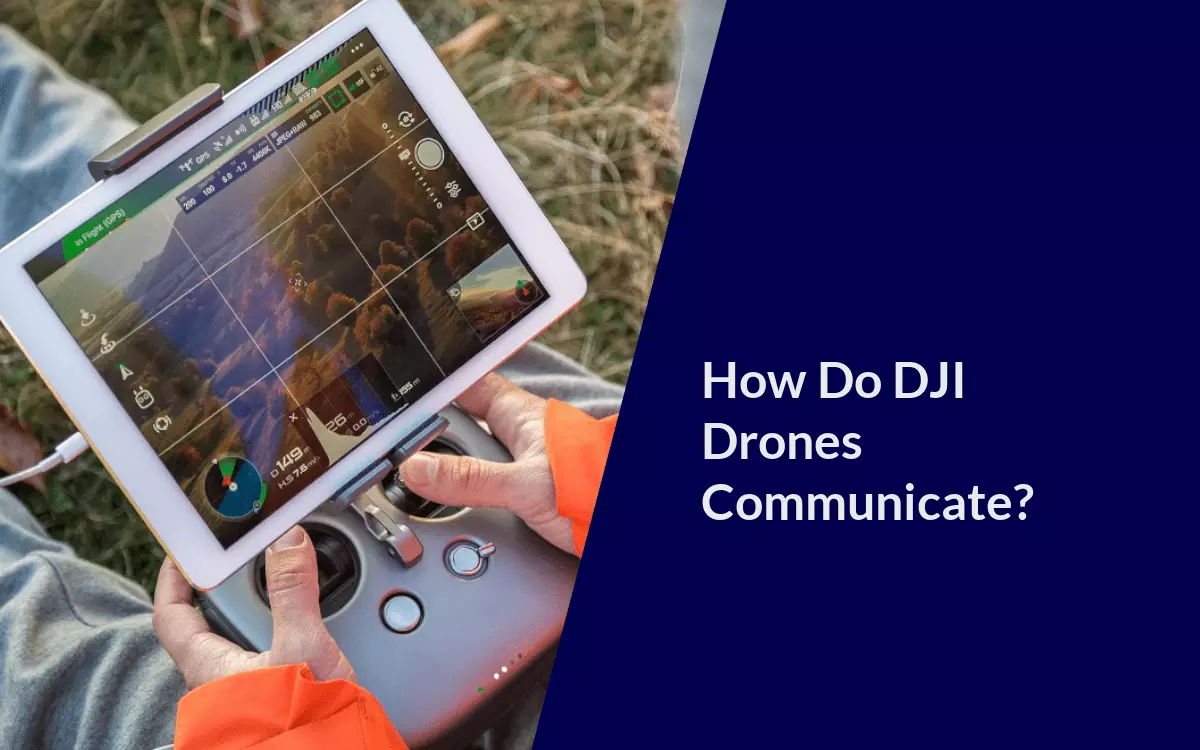 As an Amazon Associate, we earn from qualifying purchases. This means that if a reader clicks on a link or an image of the product, we may receive a commission. There is no additional cost to you — it helps pay for hosting and server costs. And it does not affect the quality of the content, as we always recommend our readers the best sources.
In case you do not know, the drone transmission mechanism is highly likely to considerably impact the functionalities of your flying machine. They deliver altogether different results; in other words, choosing your suitable transmission system is necessary while you choose a drone. 
When it comes to DJI, how do DJI drones communicate? It utilizes three main transmission mechanisms with the models (i.e., Lightbridge, OcuSync, and Wifi). And different mechanisms bring a scope of various advantages, having to do with the drone's performance & capabilities. 
In this article, we are specifying these communication methods, pointing out every one of their attributes as well as how advantageous they are to end-users. That is not all; we are informing you about which of the brand's drones use what transmission mechanism. There are also tips and tricks for optimizing your flying robot's transmission as well.
Please note that here, we also refer to the term drones as UAVs (unmanned aerial vehicles), unmanned aircraft, flying robots, flying machines, or automation.
Without any further ado, let's delve into the post for more info about the way DJI UAVs communicate and which one is proper for your necessities.
Transmission system: A quick look
Regarding UAVs, this technique is practical for communication between the UAV & the smart gadget or remote controller you are counting on for seamless control over it. Contingent upon the type of transmission mechanism utilized, you will see various results for the flying robot's range, accessible control frequencies, transmission latency, video transmission, and that is just the beginning.
How do DJI drones communicate? Their three major transmission systems
As addressed above, the brand depends on three main transmission mechanisms; namely, Lightbridge, OcuSync, & Wi-Fi. You can find them on various unmanned aircraft vehicles from DJI these days. 
1. DJI Wi-Fi transmission
What is it?
The brand leverages a Wi-Fi transmission mechanism on its consumer UAVs & UAVs for beginners as an economical yet effective control way. It is worth noting that the flying robot utilizes its private Wi-Fi you connect through a password. 
As you know, this brand's Wi-Fi enables you to control a mobile gadget or remote controller. On the other hand, that tends to bring about a decreased range. 
DJI Mavic Air Quadcopter & DJI Spark are making use of Wi-Fi. Wi-Fi allows for the accessibility of 2.4 GHz & 5.8 GHz dual frequency bands that exchange automatically for optimal control.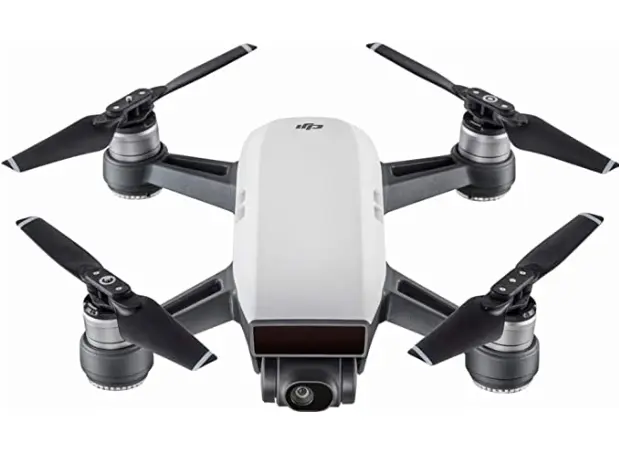 For your information, the brand is getting the best out of two Wi-Fi forms. They are standard Wi-Fi (found on the DJI Spark drone) & an improved one (you can see in the Mavic Air product unit).
The standard Wi-Fi: provides the drone with a whopping five-hundred meter related to the European transmission range.
The improved Wi-Fi: deliver a two-thousand-meter transmission range. 
With those transmission ranges, you will be able to maintain the Visual Line of Sight (also known as VLOS) with your UAV. The two forms offer a 720p video transmission to your connected mobile gadget. As a result, the view from the UAV's camera is clear enough for control, shot arrangement, and so on 
The advantages
This transmission system is fantastic for the brand's consumer unmanned aircraft models; in comparison with the other two systems we are mentioning right below, it is useful for controlling the cost and preventing it from an increase in amount.
DJI Wi-Fi does not have that far transmission range as compared to the Lightbridge & OcuSync. Notwithstanding, thinking about how small the brand's Spark & Mavic Air drones are, the range is proper for keeping up VLOS as well as making the flying machine operate at a safe distance.
2. OcuSync
What is it?
The brand relies on this transmission mechanism on top-of-the-line consumer & prosumer flying robots. OcuSync's transmission range is better when compared to Lightbridge & Wi-Fi. You may appreciate that it is not as defenseless to interference, which hence enhances the connection's dependability, even in places whose radio signals are strong. 
DJI Phantom 4 Pro V2.0 & Mavic Pro drone are the brand's models leveraging the OcuSync transmission system. Since the transmission range adds up with OcuSync, these two product units can arrive at up to two-and-five-tenths miles with health, safety, & environmental protection standard compliance. In comparison with the Wi-Fi connection, that is a substantial increase.
What is more to brag about? Video transmission to a mobile gadget is either 1080p or 720p at thirty frames per second, so you can enjoy an upgraded view from the UAV's camera with a considerably more dependable connection.
Similar to the DJI Mavic Air quadcopter & Spark model, the DJI Phantom 4 Pro V2.0 drone is accessible to dual-frequency bands of 5.8 & 2.4 GHz. When it comes to the brand's Mavic Pro product unit, it just has the option to access the frequency at 2.4 GHz.
It is worth mentioning that the OcuSync transmission system rapidly builds up a connection with the automation and can connect back in a flash, which thus provides the UAV pilot with plenty of control.
The advantages
One of the vital advantages of this transmission system is the wireless compatibility with the DJI Goggles RE & FPV Goggles. As you may know, the brand's Goggles enables a one-of-a-kind viewpoint from the flying robot's camera with no worry about limitations from cables. 
The system likewise lets numerous remote controllers connect to the flying machine at the same time. That way, an operator has the choice to control the UAV and the gimbal is from the 2nd operator to control, assisting users with taking advanced shots.
Even better, because this transmission mechanism provides the uttermost transmission range of two-and-five-tenths miles, it is liable to be a key factor that determines utilizing it on the DJI Phantom 4 Pro V2.0 model (rather than Lightbridge in the original DJI CP.PT.000689 Phantom 4 Advanced & DJI Phantom 4 PRO Professional Drone))
3. Lightbridge transmission system
What is it?
How do DJI drones communicate? This is also another way.
In case you do not know, Lightbridge is intended to function with DJI's enterprise & professional grade flying robots. It is accessible in
Lightbridge HD (the standard form),
And Lightbridge HD 2
Which form is used is contingent upon the UAV you are owing.
As addressed above, Phantom 4 Advanced & Phantom 4 Pro models are making use of the Lightbridge HD system. How about Lightbridge HD 2? DJI Matrice 600 Pro Hexacopter, Matrice 200 line, and Inspire 2 Quadcopter are counting on it. For every one of these flying robots, they can reach the max transmission range of two-and-two-tenths miles in CE marking required countries.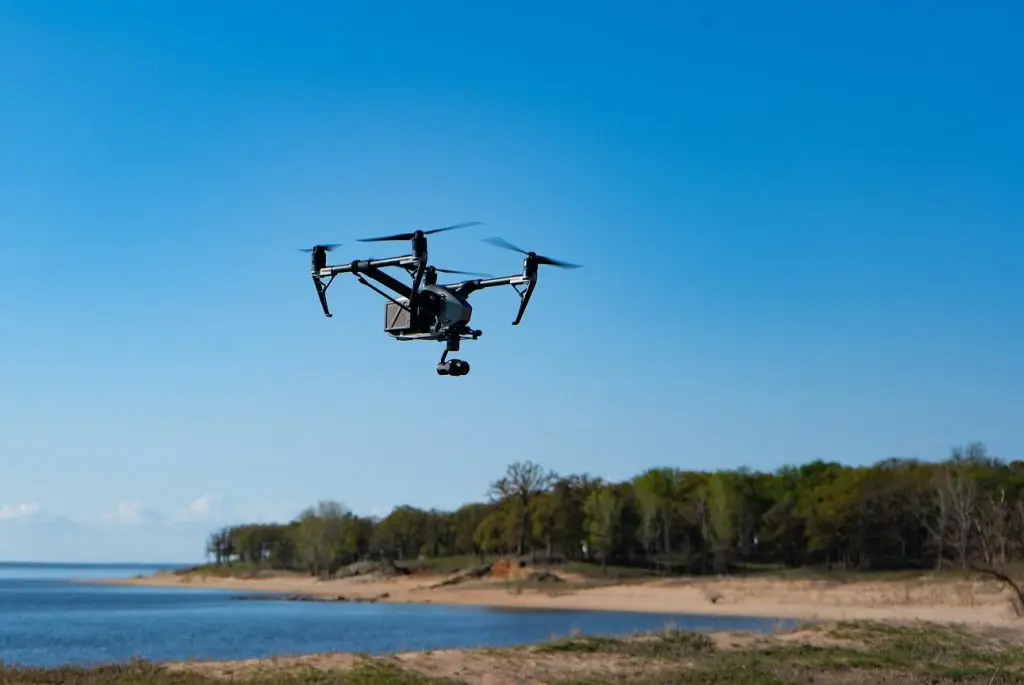 Albeit three-tenths miles less than the OcuSync system, that range could probably still be sufficient for any drone pilot, including those in enterprise areas.
Except for the DJI Phantom 4 Advanced model, every one of the flying robots utilizing the Lightbridge transmission system can get to dual-band exchanging between 2.4 GHz & 5.8 GHz. For your information, 2.4 GHz is the lone band accessible because the brand aims at improving the Advanced product unit's affordability. Each UAV likewise gets video transmission in either 720p or 1080p from the first-person view camera.
The advantages
The type of transmission mechanism gives a solid connection between the flying machine & the controller, being terrific for enterprise & professional drone owners. Slave & Master connections are accessible utilizing this system; that is why there can be separate UAV & gimbal control for exact and precise actions.
What is cool is, DJI Inspire 2 and a few other Lightbridge flying robots utilize the Cendence professional-quality, customizable remote controller for full integration into any industry.
How to optimize your transmission: The best tips and tricks
Below are some tips that you may want to make use of to optimize the transmission distance between the UAV & remote controller. They should assist you with keeping an unhindered, faultless connection, which enables you to control your flying machine securely to its max distance.
1. Whenever the situation allows, fly in the open, clear area shy from metal constructions, rock, and all that. Doing so expectedly lets you attain the max range of transmission.
2. Look at the KP index to try not to fly when there is high interference. That is likely to make your UAV fail to communicate with your remote device.
3. Not ever cross the remote controller's antennas. Doing so will bring about interference & result in video breakups and so forth
4. Guarantee you hold the controller in the most favorable transmission zone.
All in all: How do DJI drones communicate?
They communicate through advanced transmission systems. These mechanisms from DJI are indeed top-notch in the industry, enabling you to fully benefit from the brand's flying robots.
Connections are generally clear & liberated from breakdown while your drone is operating within the above-mention recommendations. It is feasible you expect the OcuSync system to become more and more popular and show up in DJI's upcoming UAV launches except if a new cutting-edge transmission mechanism is created & applied. Its wireless integration with the brand's goggles as well as high-level range are attractive to automation product users.